To book an appointment regarding Wills, Estates or Estate Planning, please contact Colin's Paralegal, Leah C. Linton @ leah@quadralegal.com 
To book an appointment regarding Real Estate, Business or Corporate, please contact Colin's Conveyancer, Cara Ruel @ cara@quadralegal.com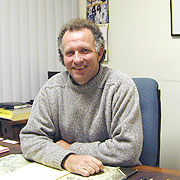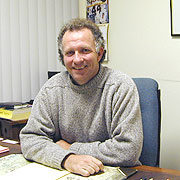 Colin is a true native having lived all his life in the Greater Victoria area.
He is a graduate of the University of Victoria Faculty of Law and is the founding partner of the Quadra Legal Centre, having formed the partnership in 1986.
Colin has been doing general solicitor's work for over 30 years, providing legal advice to clients on matters regarding house purchases, mortgages, wills and estates, estate planning, powers of attorney and representation agreements, corporate and small business issues.
Colin has been a sessional instructor of Real Property Transactions at UVIC Faculty of Law.
His hard working, friendly, hands on approach has earned him the nickname "Granddad" among his colleagues at the Quadra Legal Centre…or maybe it's because of his grey hair and poor eyesight.
Colin is a member of the Victoria Jazz Society and the Society of American Baseball Research. Colin is the self appointed President of Red Sox Nation, Vancouver Island Division and looks forward to gloating over the many Red Sox World Series victories for the next 86 years.
He is also willing to assist the future Miss Universes in whatever capacity necessary now that other Northern Ireland legend George Best has shuffled off this mortal coil.
Areas of Law:
Wills & Estates / Estate Planning
Real Estate & Mortgages
Corporate & Business